This is Bob Plezia.
I have played high school, college, on high level amateur teams and a brief period of professional baseball.
For the last 15 years I have been a student of and teacher of baseball hitting.
During this period of learning, I have been reading hitting books and articles, viewing videos, watching on TV and in person, all levels, amateur and pro games.
(And I have also published hitting articles and a book on hitting.)
I have coached High School baseball hitting and hitting in College Summer Leagues, which included a first rounder in a MLB draft.
And I give individual training.
I also have been attending at least 1 high level baseball hitting clinic per year, and at times, attending 3 such clinics in a year, like ABCA, Be The Best Coach, and World Baseball Coaches. These clinics usually have a top hitting coach from a top college team or a Major League Baseball (MLB) hitting, assistant or retired hitting coach as main presenter.
I have also talked with over 20 MLB hitting coaches at Spring Training in Florida the last 15 years.
At Coach Kirilloff's clinic, which I have attended, he presents material not seen, let alone the detail and depth, in most of the clinics I have attended.
One very critical set of subjects not seen or heard about at most hitting clinics are use of "vision" and timing of the use of vision and "timing" of when and how to hit the pitch.
Dave spends time at each hitting model on both these subjects, and also how to use and control your "adrenaline" in each hitting opportunity.
In most clinics, hitting mechanics are shown in one general form; however, today there are many styles or models of hitting such as no stride, leg lift, toe tapper, hand and bat waving, open stance with close stride, and reverse, and others.
And there are situations with men on, a pitcher may use the stretch or slide step to deliver the pitch. These pitching options and the hitting adjustments are not covered at most other clinics.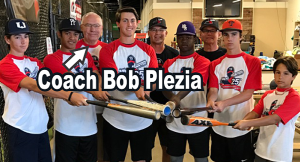 At the Kirilloff clinic, Dave goes over 10 hitting styles, the proper mechanics of each step from getting "ready" to "finish", and how each adjusts hitting styles with men on base if the pitcher changes his delivery.
(It is highly recommended, if nothing else, coaches and especially hitting coaches of ALL levels, purchase the videos of the 10 hitting models. You won't find this level, depth and details of information in this reasonable format, any place.)
Dave also presents many drills on parts of the swing to properly get wrists to "explode" at the exact, needed time, rhythm of body parts, get parts of the swing "in sync", etc. etc.
And since each person is a different size, type, swing, strength, etc. a different dominant eye, to decipher the hitter's "tempo", and hitting "DNA", and therefore the best swing to max the given tools or adjust the swing.
You rarely see players being directed by the presenter, at any other clinic, to use what has been presented.
In Dave's clinic, players spend 3 or more hours over 2 days getting BP and individual attention and training by the presenter!
And this is a short list of many subjects in the clinic.
However, each player gets 24 videos to watch, the 10 hitting models and the 14 Best Hitting Drill, hopefully weekly, during the season, or to watch as the player practices on the off season, to see and replay to watch all the details and depth involved in the program.<
So you just don't walk out of the hitting facility with maybe just some notes, or your memory, to repeat, in detail and correctly in the future.
In baseball, instinct is developed by repetition. And not just any type of repetition, but consistent, perfect repetition.