Our 1 on 1 lesson format is a 40-minute program.
Baseball AND Softball players are invited to choose the skill they want to focus on.
We offer individual lessons on hitting, pitching, and fielding skills.
Having a teacher's background along with over 30 years of player development experience (humbly speaking), we specialize in teaching players advanced concepts, namely when it comes to hitting and pitching.


The lessons are divided into 3 parts.

Part 1 = Player warmup. Players are given a specific warmup program to follow INDIVIDUALLY for 10 minutes.
Part 2 = Players work DIRECTLY with Coach Dave Kirilloff for 20 minutes on a particular skill and receive specific personalized instruction.
Part 3= Players practice INDEPENDENTLY for 10 minutes the specific drills/concepts delivered by Coach Dave Kirilloff.
Coach Dave SOFTLY WATCHES this portion of the lessons and offers small suggestions. This portion of the 1 on 1 lesson may be THE most valuable portion of the lesson…because, at this time the player needs to take ownership of the information and incorporate it into his/her memory.
One on One Lessons
We offer several 1 on 1 lesson options/packages.
Click and Select from the Options Box Below.

One Individual Lesson = $75 per lesson.
Six Individual Lessons = $65 per lesson when you prepay $390 in full.
Twelve Individual Lessons = $55 per lesson when you prepay $660 in full.

**30 Minute Trial Lesson**
Come in and try us out. Only $40 for an introduction lesson!!

**75 Minute Lessons**
For Players Who Travel Long Distances.
Work directly with Dave Kirilloff for the entire 75 Minutes!
Only $165 per 75-minute session.
CLICK HERE TO PURCHASELESSONS!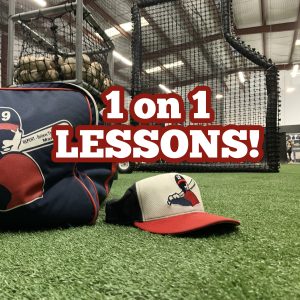 Our Indoor Baseball-Softball Training Facility is located in Anna TEXAS!
1601 County Road 1106
Anna TX 75409