*NEW Special Hitting Event Deal*
Have the Timing Teacher work with your hitters!
Learn about the intricacies involved with Hitting Timing and Spatial Alertness.  These are the 2 primary ingredients elite hitters are either born with or have figured out.  Our Special Hitting Event Deal can accommodate Baseball hitters or Softball hitters.

The Hitting Event Includes:

Pre-Event Discussion (about 20 minutes before we enter the cage/cages).

2 Hours of Training and Learning about Timing and Spatial Alertness.

Post-Hitting Event Discussion /Questions (about 20 minutes).

As many players as you want. (keep in mind, when teaching TIMING, smaller groups are better)

Players receive our

Training At Home for Baseball Video Course

and T-shirt for FREE.

Coordinating Coach/Parent will receive




FREE access to our

Best Hitting Drill EVER Course 5.0


The coordinating coach/parent will only need to handle the arrangement or accommodations for one or more batting cages.

This Special Hitting Event Deal is only $995.
Recommended Hitting Session only 4 to 5 players. Teaching TIMING and Spatial Alertness is a very tedious task smaller groups are better!  
<Additional time can be added on for only $295 per 1.5 hours / additional 1.5 hours works better with 2-day visit>.
Again, this Special Hitting Event Offer is for
anywhere in the Continental USA.
Please give at least 2 weeks' notice of your request.
Fill out our request form below OR…
send me a text message at 412-287-6689
CLICK HERE and fill out a request form
**********************************************
*Host a Hometown Hitting Event* 
Q: Who's Dave Kirilloff ..?
A: He's the researcher/developer of  'TIMED Hitting Perception'
I Followed The 'CROWD' .. 15 years ~
After a career-ending blood clot injury, I was blessed to work inside Pirate Scouting Department.  It gave me the chance to learn from some of the best baseball men in the game. Having almost a master's degree in education and a heart for teaching,  I accepted opportunities to coach in college and later opened my own baseball training center.  I learned by my experience of working with Professional Players, that it is so much easier to work with pro players than it is to work with the youth level player.  Professional Players are obviously better athletes, they can change almost anything you ask them to .. BUT – the younger players, who have a lower skill set, challenged me to find the answers that would make – ALL – hitters better, at every level!
It took me 15 years to – stop trusting in the 'system'…The 'way' everyone else is teaching. During the '70s and '80's my baseball instruction was limited.  Like most players, I  just had to figure it out.  The leading book resources at the time were the "ART OF HITTING .300" and the "SCIENCE OF HITTING", these hitting books influenced me to worry too much about my mechanics.   Instead, I just prayed and practiced and eventually made it on the MLB draft board. It was difficult to put into words -but- I figured out my hitting success rested on my TIMING.  After my injury,  I got into coaching, I didn't want to teach something weird, so I just followed what other coaches taught.  I put my own flavor to it.
After 15 years of teaching the traditional common way .. I WOKE UP!
I got tired of watching player after player having these mediocre results from getting  'professional instruction'.  Sure – we think some players benefit from the instruction, ..but if we are honest with ourselves, as coaches, AND really 'watch' those players, we think, we develop, ..you'll notice they did IT… Their Way after all!  I began to notice, some players just have a KNACK for the game.  I had it, and maybe you too.  So – what is the KNACK?  Good players will tell you  "Just keep it simple ..  SEE IT .. HIT IT – "   The problem is, that's ALL they can tell you about the KNACK.
I've come to learn,  the real KNACK behind the hitting …Is.. 'TIMED Spatial Awareness"
Our spatial awareness affects our actions…
Learning about the differences in someone's  Athletic D.N.A. and Tempo – helped me to understand how a hitter will individually utilize the GOLDEN NUGGETS of great timing. Good hitters have a KNACK of repeating these Gold Nuggets. What is the Gold Nuggets of great timing?  They are Timing the Vision and Timing the Adrenaline.. to the pitcher's common denominator (not release point).
The WORLD'S GREATEST HITTING FORMULA… – EXPLAINS these GOLDEN NUGGETS and the athletic rules that are needed to repeat  'good timing'.
Book  Dave Kirilloff…  *HOST a Hometown Hitting EVENT
CLICK HERE and fill out a request form
Call Me – we can arrange a Hometown Hitting Event and work with your team or organization.  Teaching hitters how to become sensitive to their "Timing" and to "Spatial Awareness" maybe one of the hardest elements to teach ballplayers.  This is why we limit the size (per session) to 4 to 5 players. During our visit, your players will LEARN what their Hitting Model For Timing is, and create more consistency with launching and lifting balls in the game.  They will learn how to make At Bat Adjustments with their TIMING that will ultimately affect their VISION and MECHANICS.  The system we teach helps the hitter to learn how to put his attention back to the baseball and NOT be distracted by the fluff of sports psychology OR overwhelmed with mastering their mechanics.  (Mechanics can be mastered after they hit the ball -and WHEN- they learn about the Best Hitting Drill EVER.)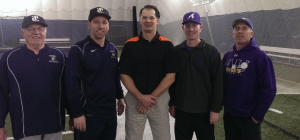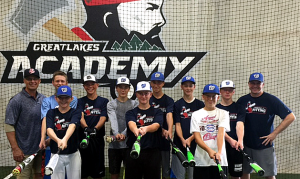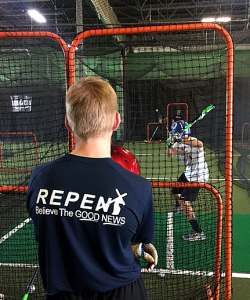 Hitting Event Format: 
4 Player minimum and maximum of 10 Players. (see Price Below)

(Part 1) Team Meeting: Coach, Player, Parent meeting with me


discussing team and player needs and concepts from the online video series


World's Greatest Hitting Formula,

and explaining "Timed Hitting Perception".




*Please have video clips of hitter batting in their games for me to watch.

(Part 2) Batting Cage:  Work with small groups (4 to 5 players) for 2 hours.


*If there are 6 or more players attending, we will have 2 groups (2 hours per group).
* All PLAYERS will Receive:
*Official LANGUAGE OF HITTING jersey and Video Access to
the Best Hitting Drill *NEW*  5.0 edition ($595 value)
*Plus 2 hours of personalized instruction.
*Coordinating COACH will Receive:
*Best Hitting Drill – Ever  5.0 edition
*Access for (1) one player to attend event for FREE…
(with 4 paying players)
Call me  (412-287-6689)  today about more details …
Note:  the coordinating coach will need to arrange and schedule
the batting cage, field, or facility we will use.
(One batting cage with either baseballs or softballs is sufficient).

*Price for Hitting Event:   $345 per player for the initial visit
and only $300 per player for when booking a return visit.
**Price for West Coast Event: $345 per player / minimum players 6
Access for (1) one player to attend camp for FREE… (with 6 paying players)
I will organize 3 to 4 players per group.